Book: My Clingy Girlfriend
Author: Madhuri Banerjee

The last book I read by Madhuri Banerjee was Losing my Virginity and other Dumb Ideas. The
author's ideas and writing enticed me. This book – My Clingy Girlfriend does the same. Here
goes my book review: Well, this is altogether a new effort by her and more importantly it's a
man's point of view.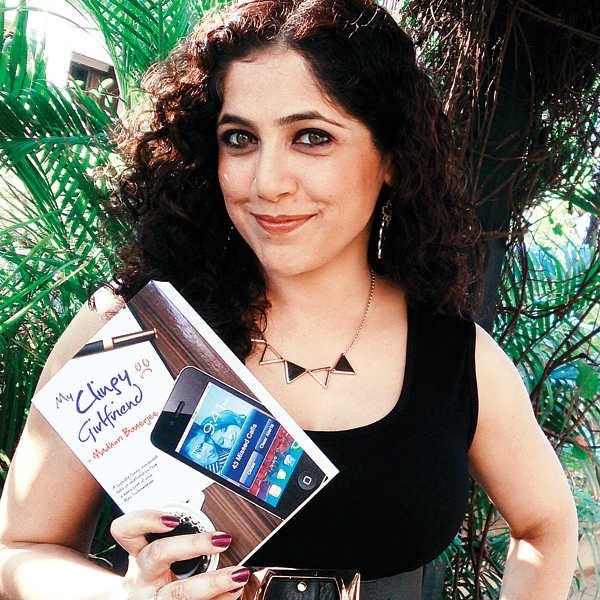 Source: dnaindia.com
Who thinks what a man feels when he is in a relationship? All we care about is the woman. Is
she being treated fairly by him? Is she being cared by him? Is she given the freedom? etc… But
how much do we care about the men – the honest and deserving ones. He stays away from his
family. He spends all his earnings on the girl he loves. He doesn't miss a call on his phone if
its from her. If he misses he makes sure to call back being scared of the consequences. He
sacrifices his boys night out plans if you ask him to. In spite of all this, our concluding
sentence would remain "all men are the same".
Madhuri Banerjee has raised this fact very efficiently without directly highlighting it. The main
character of the book Obrokranti Banerjee, after going through all the trauma and losing
almost everything for a girl he loved, again lands in the same situation at the end. Throughout
the story you feel so sorry for him that you'll literally yell "why don't you just walk out?" But
as we all know walking out of a relationship is not as easy as gettiing into one.
The Great Insights and tips at regular intervals while reading the book plays an important role
in keeping you glued throughout the story. The funny comments and the hilariously depicted
thoughts of the main character doesn't let you leave the book. Well, literally, I finished
reading the book in 6 hours straight – smiling, diving into thoughts and straining my eyes, but
the eagerness to know what's next didn't let me depart from the book. If you are a Bengali
reader, you'll definitely like it. Mr. Obrokranti Banerjee is a hard core Bengali and doesn't
leave his roots in his happy and sad times. His love for fish keeps emerging when he is overly emotional.
My book review for My Clingy Girlfriend by Madhuri Banerjee… I would say go for it, such quick reads never let you down.